A Sydney Cat Hotel you can Trust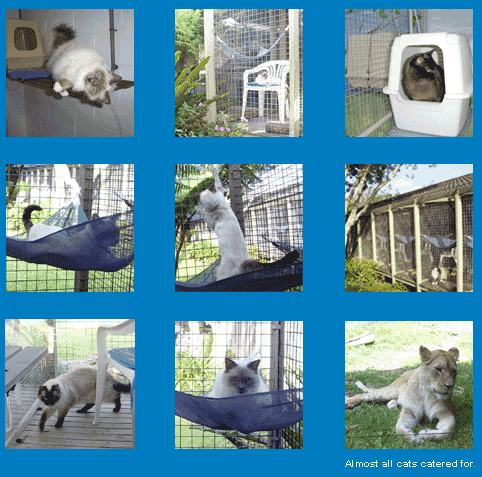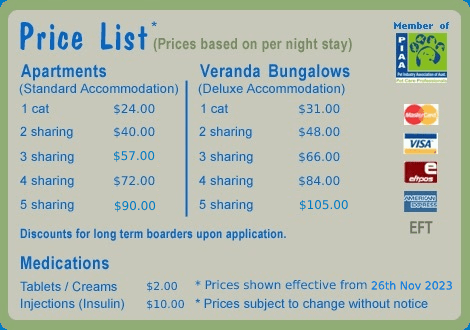 Some cats know just what they want when it comes to food. Unlike picky toddlers, cats will simply refuse to eat if the fare on offer is not to their liking. Therefore, you know it is imperative that the Sydney cat hotel you choose will serve her favourite dish.
We understand that our feline boarders are used to love, care and pampering when they are at home, so we go out of our way to ensure they feel no less appreciated while staying with us. Our carers chat and play with all our guests and keep an eye on each one to make sure their emotional and physical needs are met. We truly offer a home away from home for your pet.
At our Sydney cat hotel, we have several accommodation options, including apartments (aka standard accommodation) where your feline can board single or with a friend or three. Alternatively, we offer luxury accommodation in our verandah bungalows (also possible to share). Prices for accommodation, transport and medical care are shown on our homepage.
Puss ĎNí Boots Boarding Cattery is a Sydney cat hotel you can rely on for excellent service. Our family owned and operated business has been growing since 1980 when we first opened our cat boarding facility. With a veterinarian on hand, there is no need to fret about medical care for your cat while you are away. Call us today on (02) 9651 1401 to book your petís next stay or complete the convenient online booking form.