Seeking Cat Accommodations in Sydney? Choose the Area's Trusted Boarders, Puss 'N' Boots Boarding Cattery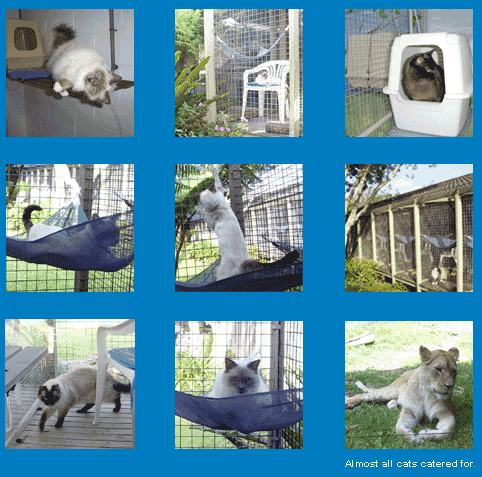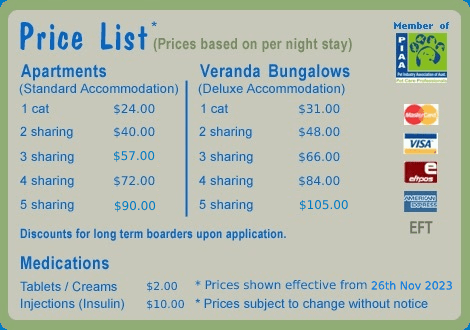 Finding cat accommodations in Sydney for boarding your pet may seem like a simple task. There are hundreds of cat hotels and boarding services; in fact, it seems like a new one pops up every day. But, would you really trust your family's beloved pet in the hands of a new service you don't truly know? Wouldn't you like to visit the spot your cat will be staying before booking a boarding visit for your pet? If you want to ensure your animal receives the respect and treatment they deserve while boarding, visit Puss 'N' Boots Boarding Cattery to check out their cat accommodations in Sydney today.
For more than thirty years, Puss 'N' Boots Boarding Cattery has been offering cat boarding services to the Sydney area. They are composed of a family of cat lovers, with a live-in veterinarian to ensure your cat's needs can always be met. Puss 'N' Boots Boarding Cattery offers several different cat accommodations for Sydney cats, standard cat apartments, deluxe bungalows, family apartments, as well as short and long term stay options. They also welcome visits and inspections from prospective clients, so you can view firsthand how your cat will be living while you are away.
As a company composed of family members and cat lovers, Puss 'N' Boots Boarding Cattery understands how difficult separation can be on your animal. Their caring and compassionate staff will ensure your pet receives the attention and respect they deserve.